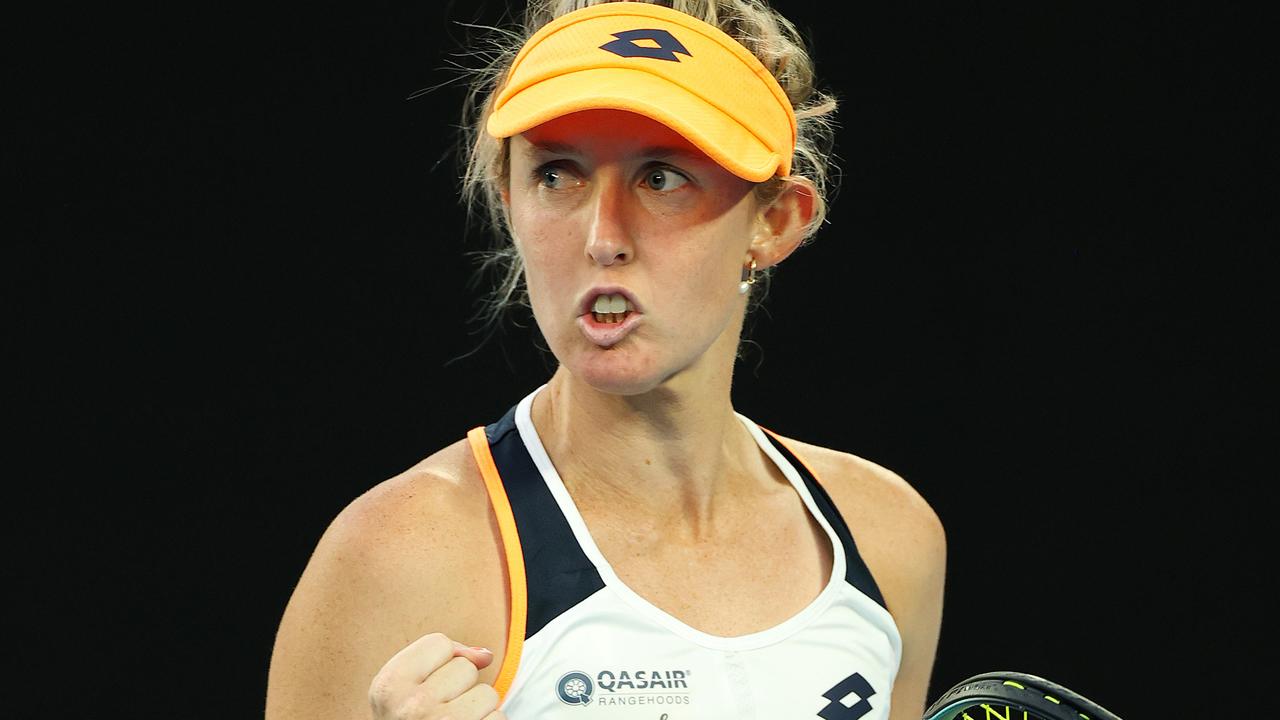 Australia was the first country to reach the Billie Jean King's Cup semi-finals by beating Belgium after a great performance in Scotland.
Storm Sanders paved the way for Australia's comeback victory by defeating 54th Belgian Alison Van Uytvanck 6-2 6-2 before Ajla Tomljanovic secured the title.
Australia entered their final Group B match on Thursday night knowing that a 2-1 loss to Belgium would be enough to advance.
Alicia Molik's team had to win at least one set to progress to either 1st or 2nd place after Sanders defeated Van Uytvanck.
The tie looked set to head towards the decisive doubles rubber when Belgian trump card Elise Mertens, who won the WTA Finals doubles title, raced for a set and double break lead against Tomlianovic.
However, Tomlianovic scored two sets without scoring in five consecutive matches, confirming Australia's progress to the semi-finals regardless of the upcoming match.
The confidence she gained from reaching the quarterfinals at Wimbledon and the US Open in the best years of her career has undoubtedly helped her through tough times.
Mertens's serve failed her. She made 10 double faults. But she rated her right shoulder 4-5 on her first hint of what went wrong in her second set through her medical time-out.
The Belgian star retired after giving up serve in the second leg of the final set, behind a 4-6 6-4 2-0 lead.
"It's always bittersweet when someone has to retire, but even if you win that (2) set, I think we've won, so it feels good," Tomljanovic said.
"I just fought to the end. My back was leaning against the wall (and) getting ready to cheer loudly in doubles, but tennis is never over until it's over.
"We have the best cheering squad. And you feel that good energy, so it's definitely surpassed me."
Australia last won the Billie Jean King Cup in 1974, but reached the semi-finals and 2019 finals in Perth last year.
A strong Spanish lineup led by Paula Badosa will be Australia's semi-final opponent, assuming they negotiate with England in the second leg of Group C.
With Australia missing retired world No. 1 Ash Barty and injured Daria Saville, Molik defied the rankings and named Sanders as No.2 single player this week behind Tomljanovic.
West Australian, previously ranked 119th, finished 237th and won both of her singles matches, a major factor in the country's success to this day.
She is due to get married this month at the end of her best season on the court. Including the US Open mixed doubles win, she made it into the top 10 in that match format.
It was the second year in a row that Sanders did their best for Belgium in a team competition.
She knocked out Mertens in the third set as interim No. 1 a year ago. At this time, Barty and Tomljanovic abstained at the last minute.
"In a way, I think I always believed I could perform at this level," Sanders said.
"But obviously representing your country is on a whole other level… I absolutely love playing for Australia. It is the greatest honor for me.
"The thing I want to do most in my tennis career is to win the Billie Jean King Cup for my country."
Molik replaced veterans Sam Stosur and Sanders in doubles by replacing top 20 doubles player Ellen Perez after a rubber loss against Slovakia.
Originally published as Tennis: Storm Sanders and Azla Tomryanovic take the lead once again as Australia advances to the Billie Jean King Cup semi-finals.