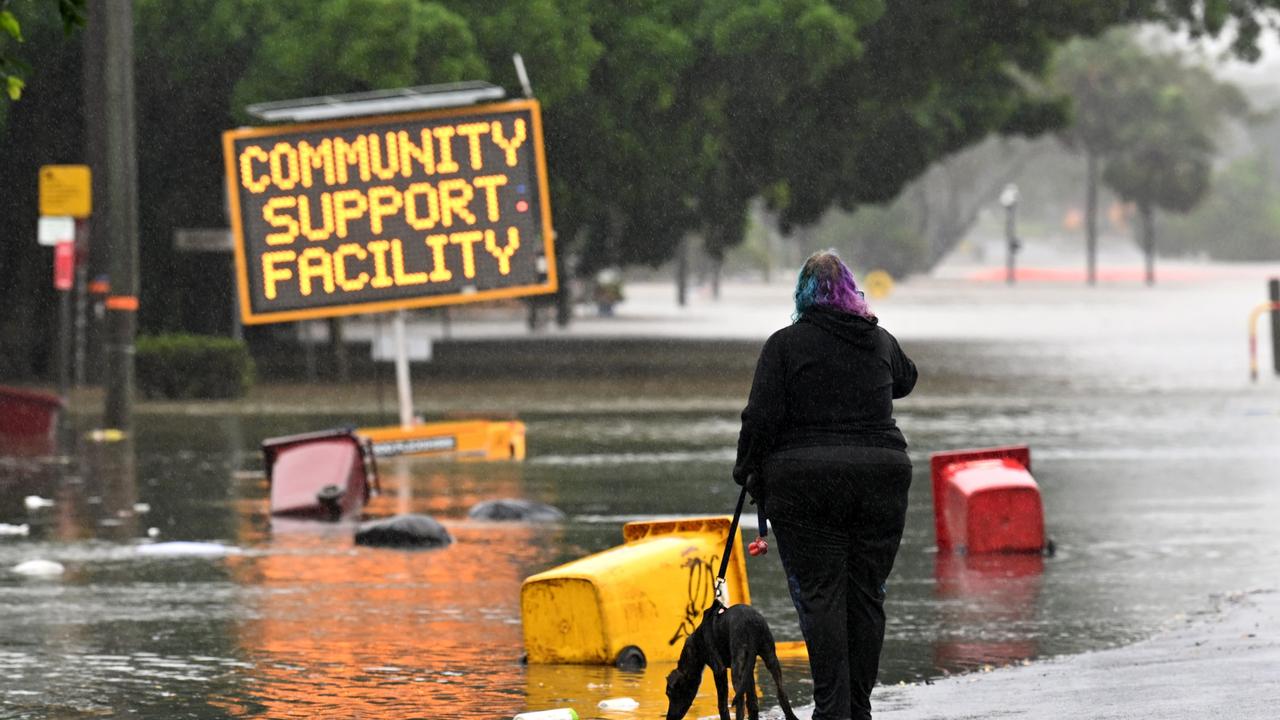 A $800 million state and federal funding package is available to 2,000 homeowners affected by severe flooding in NSW's Northern Rivers region.
The NSW government announced Friday its flood buyback plan in partnership with the federal government.
The largest portion of the $800 million was allocated to the Ballina, Byron, Clarence Valley, Kyogle, Lismore and Richmond Valleys.
Anthony Albanese said eligibility for the plan would be "based on expert advice" the government currently has.
The prime minister told Channel 7 in Lismore on Friday morning that "this $800 million shared by the Commonwealth and the state governments will be used for share buybacks."
"There will also be grants of up to $100,000 to elevate homes and up to $50,000 in grants to renovate areas to provide greater protection.
"What we do know is that these extreme weather events are more intense and, unfortunately, more frequent. And the people where I am now are working really hard.
"I have been working constructively with the NSW government on this issue and I think today's announcement points the way forward."
Under the plan, low-lying residents with the lowest flood damage can access a voluntary repurchase plan that sells their homes to the government and moves them to higher ground.
Albanese said these changes would "improve the safety and resilience of communities, even if flood risk is expected to worsen."
"We are working with the NSW government to develop practical solutions to protect lives and livelihoods because we know that climate change will make disasters more frequent and more severe," he said.
As part of a reconstruction plan after the February and March consecutive floods, the NSW government will also work with Northern River Reconstruction Corporation to provide $100 million to purchase upland in flood-safe areas for future development.
The Company has an interest declaration process in place to identify suitable land parcels.
NSW Prime Minister Dominic Perrottet said on Thursday, "I have witnessed the extreme flooding of the Northern River and I hope this program will bring comfort to many residents who have suffered for so long."
"We are going one step further to give residents the option to protect themselves and their families without harm, but we cannot continue to rebuild as in the past."
Albanese also reiterated that planning is about planning better.
"We know that climate change is affecting not only northern Australia, but other regions as well, and it is a good example of federal, state and local governments working together to make real change.
"Too many of these areas have built homes in inappropriate areas.
"We also have a $4 billion disaster preparedness fund, but it's all about making sure we can do better planning, proactive research and investing in things like preparedness and mitigation, levies.
"It is far better to act before a problem occurs than to wait for it to strike and wait until it costs more.
"A lot of the houses were built 20, 30, 50 years ago, and the insurance was fine, and you don't even have insurance now.
"People have been working too hard in this field. They have shown such courage and resilience and I believe today's announcement will be truly welcomed by all of this community."
Originally published as Anthony Albanese, Dom Perrottet Join $800 Million Flood Buyback Plan